Hoang Anh Do
Account Manager
Thu Vu
Graphic Designer
Hien Trang Nguyen
Copywriter
Background
Aus4Skills is a ten-year development partnership between Vietnam and Australia, with combined programming valued at $57.5 million USD. Their goal is to support improved human resource capacity in Vietnam, to take advantage of emerging economic opportunities, achieve long term development, and recover from COVID-19. And as with all bilateral development partnerships, one of their aims is to strengthen the already positive relationship between the two countries.

In late 2022 Aus4Skills launched a scholarship contest targeted at ethnic minority communities, people with disabilities, and other underserved communities. They turned to Fourdozen, with over a decade of experience promoting study abroad opportunities in Vietnam, to build awareness for this campaign and design visuals and key messages that would resonate.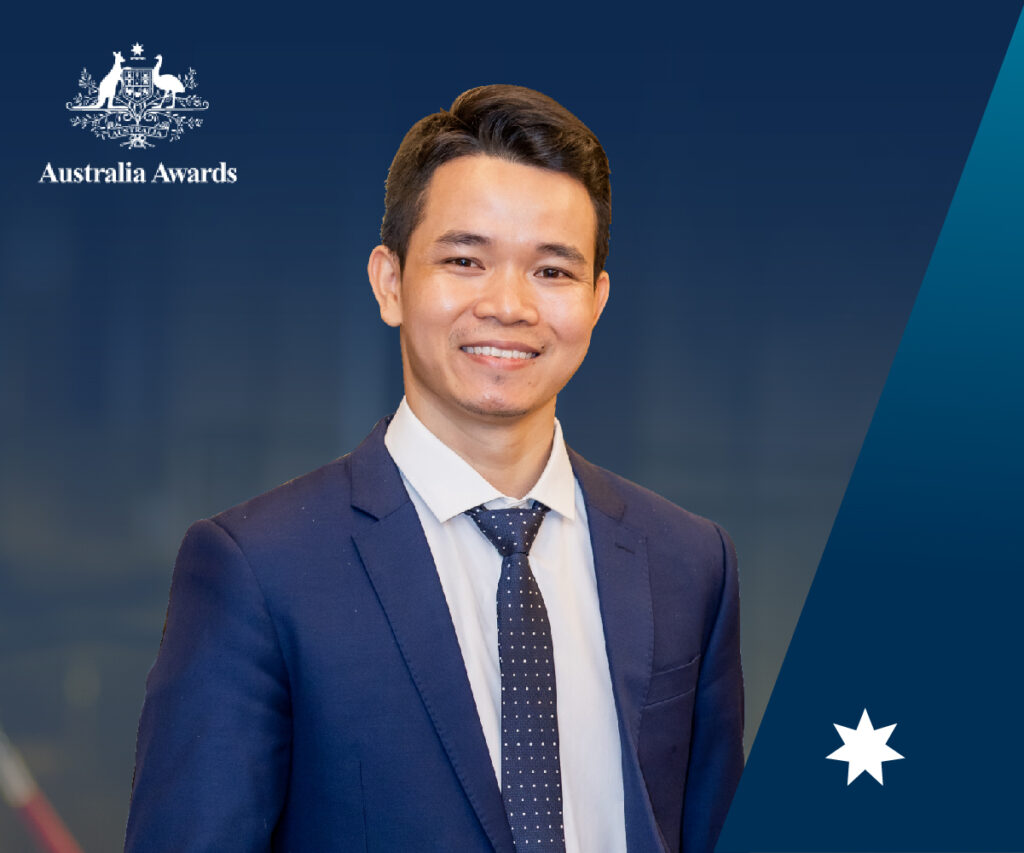 Our Big Idea
While a project like this sits soundly in the Fourdozen wheelhouse, a number of factors made it different from any campaign that we had ever run. For one, it was focused on graduate students—the vast majority of study abroad marketing in Vietnam is for undergraduate degree programs, and boarding schools. Additionally, the audience that Aus4Skills intended to reach was very specific, and not one that is frequently advertised to. When most schools or study abroad consortiums seek enrollment from Vietnam, they are naturally looking for students who have the means to afford tuition. But Aus4Skills was offering full-ride scholarships—that great, near mythical unicorn of the study abroad world—and wanted specifically to reach students who had the talent but perhaps not the means to pursue a graduate degree abroad.
As our creative team grappled with these challenges, we decided to turn the traditional approach to study abroad marketing on its head. Traditionally, key messages and calls to action in this market focus on the product—the school. That's what you're selling, after all. The various degree programs offered, the language support available, the convenient location, the (relatively) affordable tuition. Vietnam is a massive source of study abroad students, and the Vietnamese social media landscape is awash in sponsored posts and slick advertising campaigns from the Australian, American and European schools that are vying for just a few seconds of a potential applicant's attention.
But what if we did the opposite? What if, instead of making our ads about the schools and the scholarship, we made them about the students themselves—our unique and ideal applicants? In consultation with Aus4Skills, Fourdozen developed applicant profiles and studied previous recipients. Our writer and graphic designer then turned these profiles into visual storylines that would form the core of our advertising. Our goal, when a potential applicant in an ethnic minority community saw one of these ads, was not to say: "Hey, look at this school." But rather to say: "Hi, we see you." We wanted our audience first and foremost to see themselves reflected online in a way that was respectful, positive, and specific—something that rarely happens, especially for communities with disabilities, regardless of the country context. To communicate that this scholarship opportunity was not merely available to them, but designed specifically with them in mind.
Hundreds of thousands of views, likes and inquiries later, we are grateful for the privilege of working to serve these communities with dignity. And as a company with deep roots in study abroad, we are equally pleased to have helped strengthen the relationship between Vietnam and Australia.