Alex Yates
Creative Director
Brett Wertz
Brand Strategist
Ha Nguyen
Designer
Linh Nguyen
Creative Assistant
---
Background
Sông Cái Distillery is a Vietnamese producer of world-renowned spirits. Flavored with Vietnamese botanicals that have been ethically and sustainably sourced, their dry and floral gins are the winners of numerous international awards including Platinum and Double Gold at the 2020 Sip Awards. In just a few years Sông Cái Distillery has distinguished itself both as the producer of Vietnam's first gins, and as a trendsetter on the international world of spirits.
Problem
Still a relatively small company in terms of staff and infrastructure, Sông Cái Distillery is driven by an expansive vision. They aspire not only to continue producing and exporting exceptional spirits, but also to become a thought leader in the international food and beverage space. They want nothing less than to redefine the way Vietnamese cuisine is understood, by delving into local ingredients and innovating traditional methods.
This ambition comes at a cost of late nights and early mornings—for the whole staff but especially for the founders. Their distinct brand identity and voice are captured beautifully in their social media channels, but maintaining and building those platforms was a significant draw on resources. Sông Cái Distillery needed to find a partner that they could trust with their brand to generate long-form content, engage with their customers and build upon their growing, fanatically devoted following.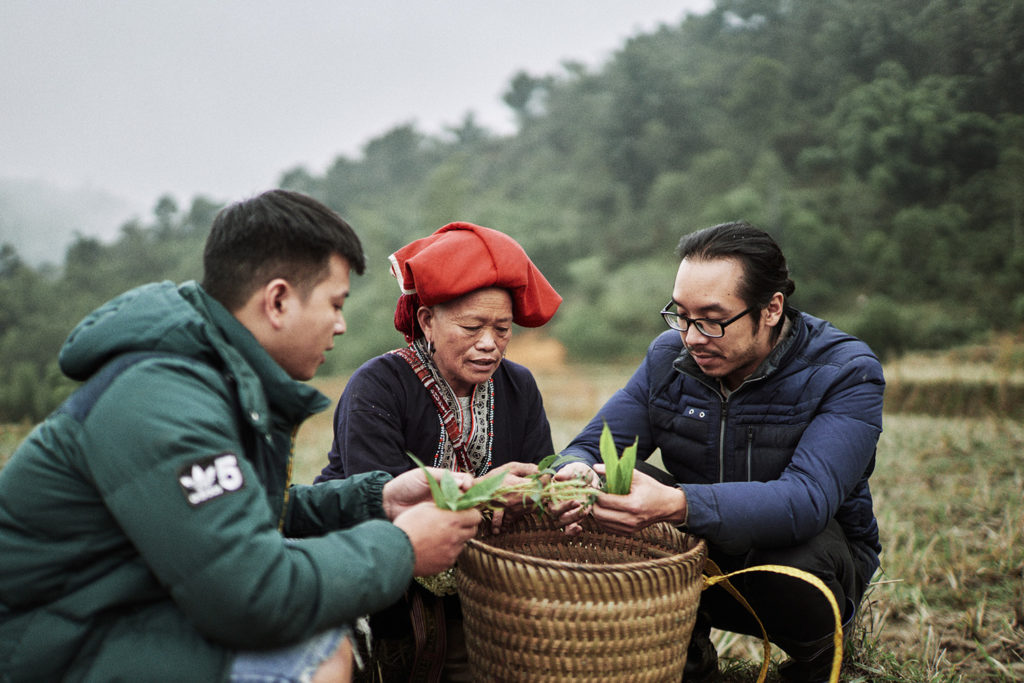 Approach
The people of Sông Cái are masters of what they do. This includes not only the chemistry of fermentation and distillation, but also an expansive understanding of Vietnamese terroir, botanicals, and tribal traditions around the harvesting and preparation of these ingredients. In order to compellingly and convincingly speak in the voice of Sông Cái, Fourdozen decided to embed members of our creative team with Sông Cái Distillery. We participated in master classes, learning about everything from fungal fermentation to endemic Vietnamese bacillus, and joined the Sông Cái team on trips throughout the provinces to inspect their ingredients and supply chains.

At the same time, Fourdozen designed a content manual to guide the rapid production of longform, high-quality content for Sông Cái Distillery's social media channels. In addition to relieving the founders of this burden, Fourdozen also produces graphic and other media content for Sông Cái's many events, allowing them to focus on what they do best. It's a distinct privilege to be along for the ride—whether it's a motorcycle ride into a cool green pomelo orchard, or Sông Cái's blazing ride across the international stage.