Hoang Anh Do
Account Manager
Kiet Hoang
Communications Lead
Tuan Anh Nguyen
Graphic Designer
Background
GiZ, the German International Development Agency, has decades of experience driving innovation and sustainable development around the world. In late 2022, they had a mandate to push that experience to the next level in Vietnam. Seeking to build the capacity of the Vietnamese private sector to be the drivers of green development, GiZ designed an innovative program—a green technology incubator for startups and SMEs that would give local entrepreneurs a chance to connect with industry partners, pilot green solutions to existing problems, and build their own successful startups.

But making this a reality would be no easy task. It would require simultaneous outreach to industry to identify needs and potential customers, and to a vast network of existing and aspirational entrepreneurs to help address those needs. Add to that the fact that GiZ was mandated to reach not only female business owners, but also people in ethnic minority communities across Vietnam, and the challenge was significant. Enter Fourdozen.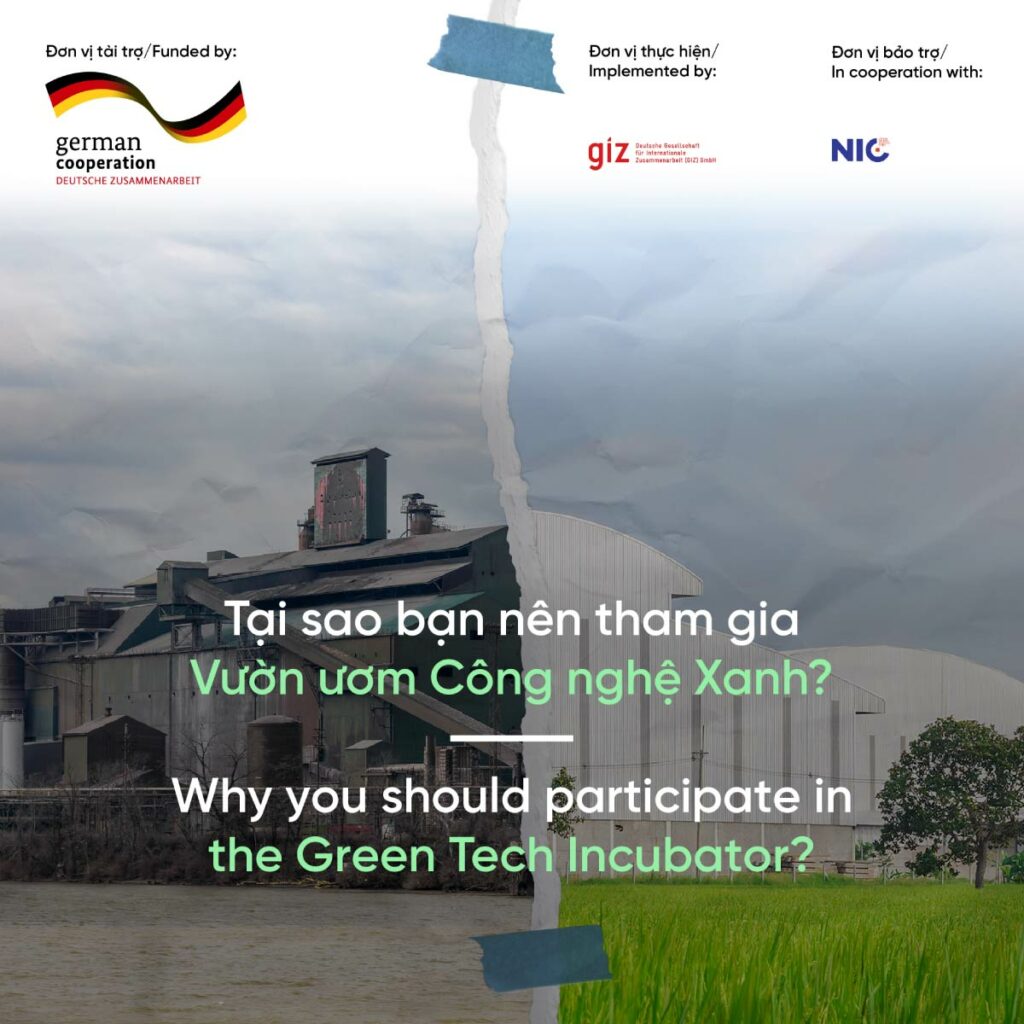 Our Big Idea
A communications task this big can not be brought to life online alone. Our goal was to simultaneously ensure that the opportunity was equitably shared with GiZ's target audiences, that they received sufficient applications for the incubator, and that the applicants could offer credible solutions that would provide real value to industry partners in search of green solutions.
To do this, we deployed a three-pronged outreach approach—high touch, individual outreach to a network of Vietnamese entrepreneurs with a proven track record in green tech, an organic campaign on social media, and micro-targeted ads on YouTube and LinkedIn to select provinces with high ethnic minority representation.

While the Green Tech Incubator had an existing brand, our creative work started with the development of a visual identity and set of key messages, one that carried through our graphic design for social media, our videography for YouTube ads, and our real world conversations with would-be applicants. As these assets were developed, our research team began to compile our first ever database of Vietnamese green-tech entrepreneurs, taking advantage of connections that have been years in the making through our previous conservation and environmental awareness campaigns.

Both GiZ and their in-country partners provided invaluable collaboration and assistance, convening a series of informational workshops that provided us with the perfect call to action for our ads, posts, phone calls and in-person meetings. And as our advertising campaign launched, our project team hit the phones (and the pavement) as well.
We also benefited from the fact that what we were "selling" was inherently meaningful—funding, office space, mentorship, and a potential new business for any entrepreneur out there with an idea. It is, after all, a lot easier to pick up the phone when you believe passionately in what you are doing.

A good offer, with good people, well executed. By the end of the project, Fourdozen had exceeded our KPIs for reach, and qualified applicants. We were delighted not only for the sake of just this project, but that it provided us with the opportunity to do future meaningful capacity development with GiZ, both in Vietnam and farther afield in Southeast Asia.